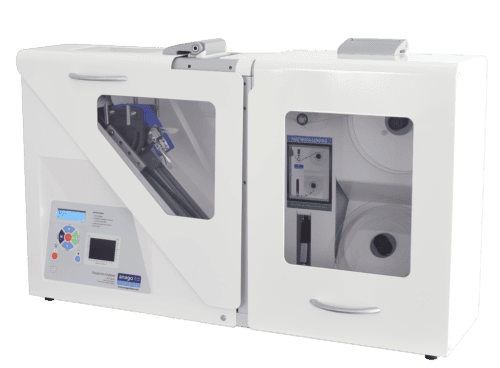 SST200e
The Anago Scalpel Sharpness Tester (SST) objectively measures sharpness
of different types of scalpel blades.
The SST is available with clamps for a wide range of no. 3 and no. 4 blades (Figure 1 below) and can be customized to suit your specific needs. Contact us for more information.
The SST incorporates Anago's proven technology in the knife sharpness testing industry to profile the scalpel blade. A customised blade clamp moves the scalpel blade through a woven test media (Figure 2) whilst recording the force required to cut each strand. The recorded force corresponds to a force measurement and from this, a sharpness measurement is calculated (Figure 3). Multiple points along the length of the blade are recorded. 
The SST includes automated incrementing and tensioning of test media. A version without the automation module is also available.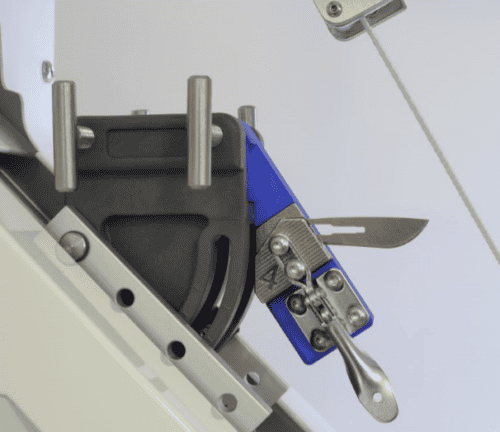 Figure 1. Standard no. 4 blade clamp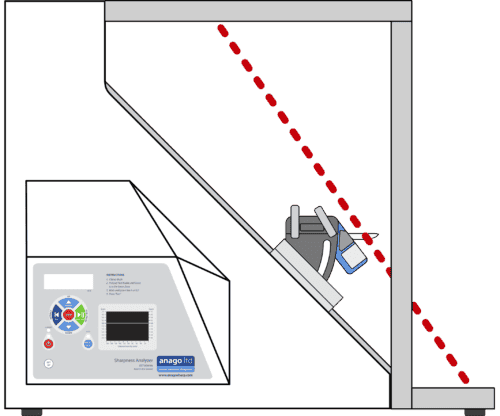 Figure 2. The test media orientation allows the capture of 50 data points along a scalpel of just 20mm length (i.e. 2.5 measurements per mm)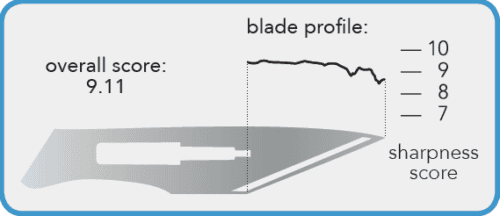 Figure 3. The output to PC includes an average (overall) score as well as a profile along the length of the blade, clearly identifying dull and sharp areas.
"Delivers a great deal more data, enabling process performance review based on the sharpness curves of the entire length, while still allowing for rapid spot-sharpness review measurement."