Improve Productivity
With sharper blades
Anago's primary product is the Knife Sharpness Tester, it has been developed to benefit the food processing industry, training institutes, knife and sharpening equipment manufacturers, and knife re-sharpeners around the world, by improving the sharpness of cutting tools.
Studies have shown that improving knife sharpness levels in a food processing environment provides benefits such as:
Up to 80% fewer strain and overuse injuries
Up to 1.5 times faster cutting speed
Yield improvements of up to 1.2%
The Meat behind the KST
Some highlights from our data analysis
3MONTHS
Return on Investment

80%
Reduction of Musculoskeletal Disorder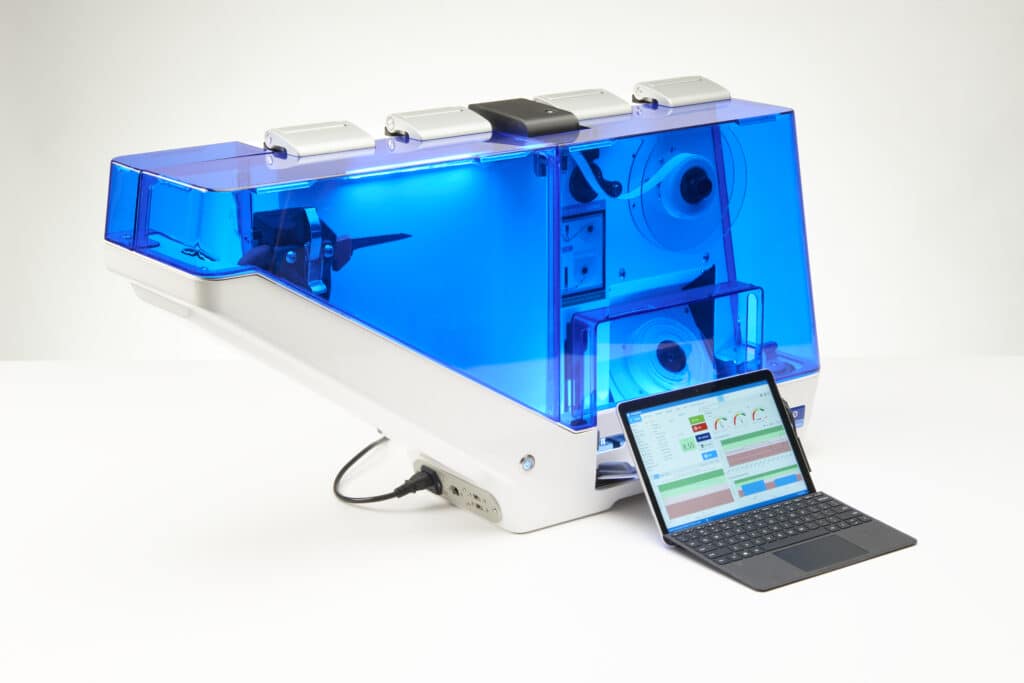 Anago Analyzer - a230
For blades up to 12" (30 cm long).
The improved Anago Analyzer a230 – Knife edition with built-in reporting and 20% faster testing time.    The new Analyzer offers operational efficiencies whilst still providing the industry-standard Anago Score that global Anago users know and trust.  The engineering and design improvements have resulted in a better user experience whilst improving productivity and yield in the protein world.
"The Sharpness Tester allowed us to not only test people's knives, but also help them evaluate the results and send them away with instructions to improve their sharpening technique. They could return in five minutes, retest their knife and see a huge improvement."

"Implementing the Anago KST200e Sharpness Analyzer has resulted in reduced Workers Compensation claims, reduced knife usage and improved Team productivity. All this without having to replace our sharpening equipment or personnel."

"I like the fact we have something concrete to show people about their knife. If they are having trouble sharpening or maintaining their knife, we can actually verify that. I would definitely recommend it to other sites."

"By objectively measuring knife sharpness and then adjusting sharpening techniques, an outstanding payback can be produced in terms of increased worker productivity, improved motivation and a reduction in injuries."

"Better knife sharpening techniques have resulted in higher yields, with workers able to cut much closer to the bone."

"We have implemented a testing program for new and old employees which gives us the information we need to identify where further training is required, as well as setting minimum sharpness requirements for both new hires and more experienced knifehands."

"Now we have a more accurate, objective measurement system that gives us an accurate picture of which sharpening procedure works best for individual knife and blade types."